A simple treatment to help stop Hyperhydrosis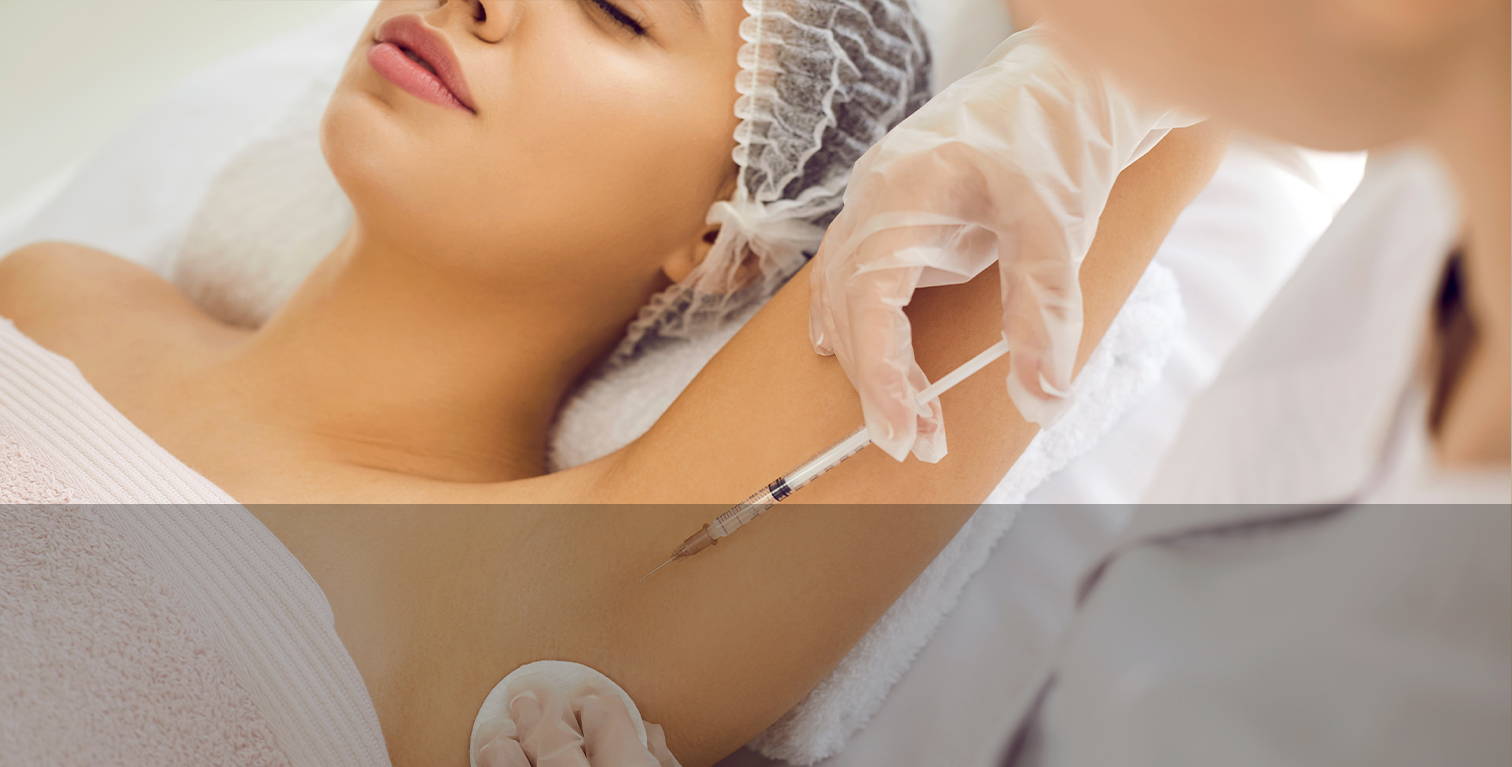 A simple treatment to help stop Hyperhydrosis

If you experience excessive sweating (Hyperhydrosis) , say goodbye to armpit sweat and any unwanted smells with this very simple treatment.
Sweating is a totally normal process, it helps to manage our body temperature and other processes in the body. But excessive sweating can affect the entire body and can occur in the palms, soles, armpits and groin area, In most cases, the cause of excessive sweating isn't known. It may be caused by thyroid problems, low blood sugar, medicines or other products.
Excessive sweating can be treated with botulinum toxin (also known as Botox), injected into the areas with sweat glands. It will help decrease your sweating by blocking the neurotransmitter which signals the release of sweat. It's a simple and quick procedure and you will see improvement in 2-4 days, with the final results in 2 weeks. For best results, we recommend treatments every 6-9 months.
Book a consultation with us, and our skilled team of doctors will talk you through your concerns and expectations before creating a personalised treatment plan for you.