Dr Feelgood gives Medicetics 4 stars


Dr Feelgood gives Medicetics 4 stars


Medicetics is reviewed by The Independent's Dr Feelgood, giving our London Skin Clinic 4 Stars. Read the full review below.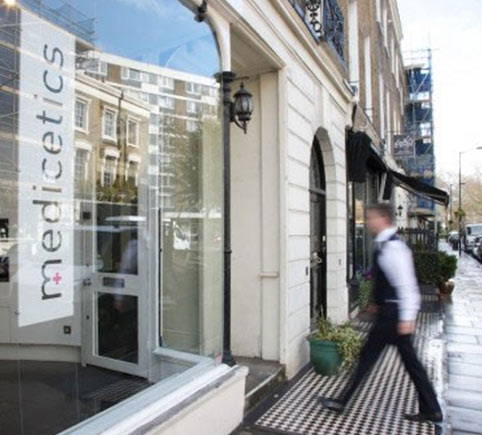 Under the microscope: Lunchtime facial peels
In theory: With time-poor consumers demanding real beauty results in double-quick time, here come the "medi-spas", staffed by qualified doctors performing a host of cutting-edge treatments. The lunchtime peel is a mild chemical exfoliation using glycolic or salicylic acid to remove damaged skin and stimulate underlying collagen regeneration refining pores and reducing lines and blemishes.
In practice: There's something about being given a beauty treatment by a proper doctor — ahem, I mean a fellow doctor – that makes one feel in safe hands. After a thorough skin examination, Dr Dondos started me on a relatively low 30 per cent concentration of glycolic acid (still far stronger than the usual 5 per cent offered by regular salons). And all Dr F experienced was a mild tingle, which, she was pleased to learn, indicates a strong skin barrier.
Observations: Immediately after the peel, Dr Feelgood's face was a few shades short of tomato, but that faded within a matter of minutes, and just a few hours later she could see and feel a marked improvement in her skin, which was softer and clearer. In the following days her skin flaked and peeled as predicted, but anyone worrying about Samantha's post-peel hell in Sex and the City has nothing to fear.
Analysis: Having acid painted on one's face is never likely to be a pleasurable way to pass five minutes but this is an almost painless way to baby-soft skin. It's expensive – particularly since it should be done on a fairly regular basis – but the immediate improvement makes it feel less frivolous than most facials.
Prescription: If your skin is blemished, mildly scarred or just plain dull, this could make a big difference. Results far outweigh the standard salon facials.
Further experiments: For a similarly scientific home-care skin regime, Dr Dondos recommends the much-lauded Epionce range