ALICE HART-DAVIS ON MESOTHERAPY

Read Alice's review of this treament


ALICE HART-DAVIS ON MESOTHERAPY

Read Alice's review of this treament

Alice Hart-Davis, The Tweakments Guide, reviewed our Mesotherapy treatment. Read her review below.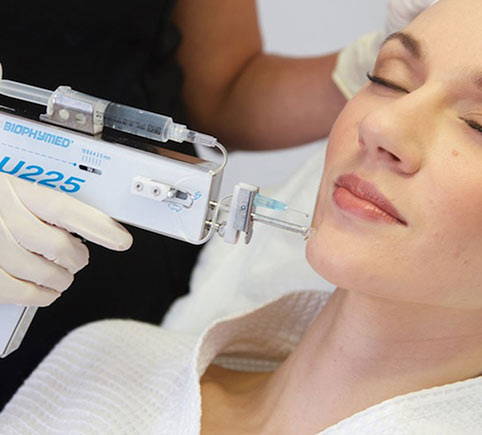 "It's known as 'skin-prick rejuvenation' and in France it's seen as a fairly standard, minimally invasive treatment for perking up the skin – and it is finally catching on in the UK. But when people discover it involves having a cocktail of vitamins and hyaluronic acid injected into the skin with a mechanical 'meso-gun', the first thing people ask, after flinching a bit, is; 'how much does it hurt'.
So in order to answer and experience the treatment, I went along to Medicetics in London W2, where cosmetic doc Dr Vicky Dondos has been doing 'meso' treatments for nine years, to try it out. She says that once she gets her patients past the idea of the injections and they actually try it, they love it and always come back for more.
If you're wondering why on earth you'd even want to do this, the answer is – the benefits! These include improved hydration, softer plumper, livlier looking skin and the sort of amazing red-carpet glow that we all want but which is usually hard to achieve without tons of radiance-boosting cosmetics."
Watch Alice have a treatment at Medicetics here.